The ABF-led multi-agency Illicit Tobacco Taskforce (ITTF) is focused on targetin…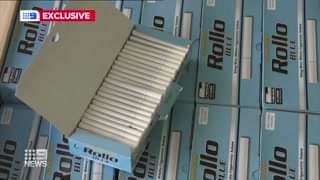 The ABF-led multi-agency Illicit Tobacco Taskforce (ITTF) is focused on targeting, disrupting and dismantling criminal syndicates that deal in illicit tobacco. The ITTF works to prevent the ill gotten gains of
illicit tobacco from being used by serious organised crime groups to fund other illegal activities in the community.
In the 2019-2020 FY, the Australian Border Force recorded more than 157,000 undeclared tobacco detections, equating to 494 tonnes of illicit tobacco being seized and destroyed.
The high price of the illicit tobacco trade in Australia is estimated to be worth in excess of $800 million a year in evaded revenue.
@9NewsAUS featured the following story on illicit tobacco over the weekend featuring Commander Greg…